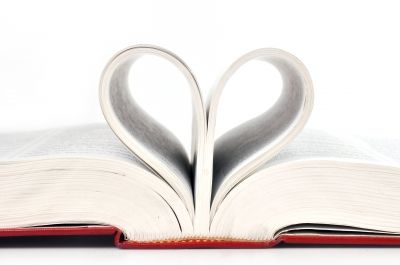 "Hear, O Israel: The Lord our God, the Lord is one. You shall love the Lord your God with all your heart and with all your soul and with all your might. And these words that I command you today shall be on your heart. You shall teach them diligently to your children, and shall talk of them when you sit in your house, and when you walk by the way, and when you lie down, and when you rise."
Deuteronomy 6:4-7
This post isn't about why home or private education is superior to that of government schools or why Christians shouldn't place their precious covenant children with the godless state. I'd like instead to pause and write out the thoughts that have been on my mind, about why, as Reformed Christians, my husband and I choose to home educate our children.
Ultimately, it boils down to one point and one point only: The glory of God alone. Homeschooling doesn't make me a super Christian. Or a better mom. Truthfully, I know without a doubt that I seriously fail in both those categories. Previously I wrote about my struggle with selfishness and my special needs children. Homeschooling has in fact been one of the single most difficult things for me. When people ask me how long we've been homeschooling I really can't give a clear answer. It's been that hard.
My oldest son spent three years in a developmental preschool. After he graduated we were adamant about homeschooling him. We knew all the reasons why as Christians we should pursue Christian education for our children. But it's one thing to have a right theology, or orthodoxy. It's quite another to have orthopraxy, or right practice. In other words, it's where the rubber meets the road!
Now I have always been a bookworm. I learned to read at an early age. Reading was easy for me. I devoured books. My fondest school memories were that of fourth grade. I had the most amazing teacher, Mrs. Berg, who greatly influenced my love for reading and introduced me to writing. Reading and writing. Writing and reading. These things consumed me for the rest of my education and even to this day (though I say my procrastination has overtaken my love for writing!). On days I stayed home sick from school, I would read chapter book upon chapter book. I remember one day reading a total of 22. 22! These were the young adult novels.
Enter in the complexity of educating my special needs child, my innate selfishness and high standards for learning, and add in an enormous dose of impatience and what you have here is a recipe for a lot of trouble. It has taken me several years to understand that the problem is not with my children, but me! My children are image bearers, unique in personalities and gifts, and blessings from God. I spent precious years angry and irritable with them for not learning as quickly or adapting to the curriculum I wanted them to learn. Precious time wasted. Precious children with sad faces, wondering why Mommy was mad at them. My sweet, sweet children.
Two years ago last January I was beside myself, discouraged and distraught at my inability to know how to teach my two special needs boys and spunky little girl. So I enrolled them in government school. This was my highlight of hypocrisy and indeed a very dark time in my life for years previous I railed against Christians placing their own children in such schools. It was my time to eat humble pie. Now I do feel strongly still about Christian education, but I never again will spit venom at others for their choices. It is neither compassionate or merciful to judge the heart, which is the jurisdiction of God alone.
It was a temporary relief, a band-aid on an open wound, and just two weeks into it I came to deeply regret my hasty decision. My oldest didn't adapt well at all. His symptoms came into the forefront and daily he would break down, disrupt his class, and frankly, not much learning took place. My other son had a better time at it, but because of the limitations of the classroom setting he could not receive the one on one attention he so greatly needed. For him school became a glorified daycare. As the weeks went by we worked on an exit strategy and by the end of the school year were determined more than ever to permanently remove them from government schools. It's been two years since and we've never looked back.
My commitment to Christian education was now renewed especially after viewing the disappointment of the public schools from a pragmatic view. One thing that really stuck with me was looking at my oldest's report card. In practically every subject he fell below grade level but at the bottom of the card it was noted, "Promoted to 3rd grade." I was aghast! This was because of the school's insistence on keeping him with the peers of his chronological age and not according to his development. Had he been kept in government schools he would now be finishing 4th grade. His development currently? Anywhere from 1st to 3rd, and emotionally, more like a 7 to 8-year-old. I can't even imagine how that would have worked out for him especially after the exceedingly difficult time he had just being there for those few months.
Now in the last month I have reached a clearer understanding of my purpose in home educating my children. It isn't to raise up children to be better students or even to be better Christians. The focus has shifted from me to Him. Nothing is done in a vacuum, nothing is neutral. What I do will either serve my own selfish ambitions and desires or it will be done to the glory of the One who made me. No longer will I sit and compare the development of my children to others of similar age who are more advanced in reading or math. I refuse to place ourselves on a pedestal and say, "Hey look, we're homeschooling and we're better than you," to those who haven't taken the same path. Instead, the real focus is on Him. It is not on doing the will of man, but of the Father.
I have four amazing children. God has blessed me abundantly. By the world's standards, they are not quick to learn the things the world thinks they should be learning for their age group. They may never be doctors or statesmen or lawyers. But they are covenant children of God. It is true that my husband and I will catechize them, but not so that they might boast in their knowledge. But in Christ alone. Like their mother, they will learn they are sinners saved by a merciful God. There is no boasting but in Him. Not that he saved us and we're super Christians on a fast and easy ticket to Paradise. But wretched sinners rejoicing in the arms of the Almighty.
We home educate because the children we are entrusted with do not belong to us, but to Him. We are merely stewards. We seek to glorify God in all we do, to redeem the time for the days are evil. We home educate because we have been commanded to instruct them in the law of God from the moment they open their eyes until they fall asleep again. To bring them up in the nurture and admonition of the LORD, to advance His Kingdom, to fill the earth with the knowledge of the one true God. To love Him. To serve Him. To rely fully on His grace. Nothing else matters.
He has been merciful to me. I have stood cowering in the shadows adorned in filth, my righteousness as rags. There is nothing in me that would cause Him to love me apart from His pleasure and perfect will. I cannot boast in anything save Him. LORD, thank you for dealing with me, tearing away the scales of my sin, and exposing me for the pitiful creature I really am. You have been gracious, and I pray LORD, you will yet continue to make me more like You. Even if it hurts.
Amen.
~~~~~~~~~~~~~~~~~~~~~~~~
Image courtesy of FreeDigitalPhotos.net