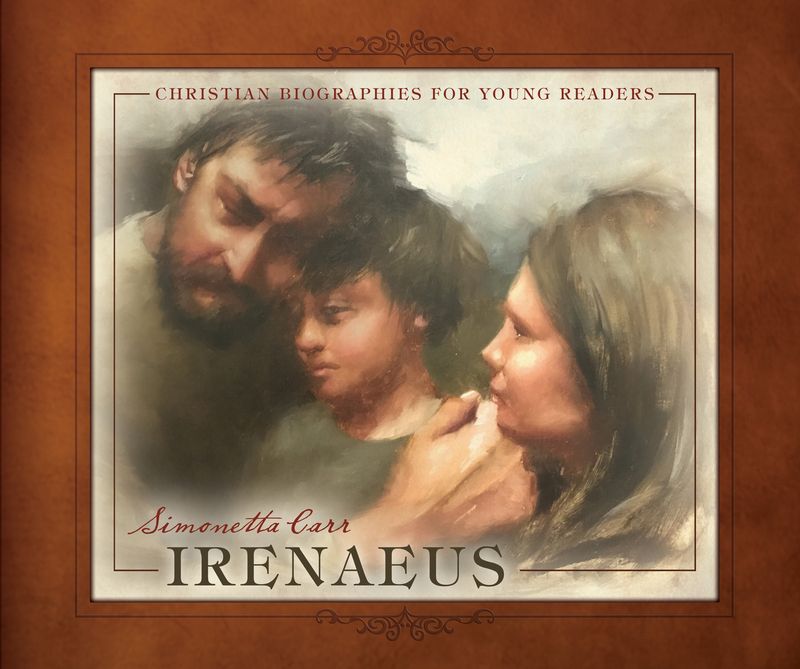 Irenaeus of Lyon is the twelfth book in the Christian Biographies for Young Readers series by Simonetta Carr. Each book in this series introduces children to important historical figures in Christian history, an oft-neglected subject. I can't say enough about the quality and appeal of these books.
Published in hardback by Reformation Heritage Books, this now twelve-volume series is exquisitely illustrated and filled with a wide variety of pictures and maps to better capture the reader's attention and draw him into the story.
Like each volume before it, Irenaeus of Lyon begins with an introduction and is divided into easily digestible chapters that explore the life and impact of its subject with additional informational sections in the back. If you're looking for a quality biographical series to share with your children, this is it.
Irenaeus is most remembered for his defense of the faith handed down by the apostles. He was born one hundred years after the death of Christ and in his lifetime fought to preserve the faith from gross error. The author explores the difficulties the early church faced and tells how Irenaeus taught Christians to discern truth from error. History teaches us valuable lessons if only we are wise enough to listen. The lessons from Irenaeus of Lyon is one such lesson.
If you have not read any of Simonetta Carr's excellent biographical books on Christian History, I highly encourage you to do so. Why not begin with Irenaeus of Lyon?
Disclaimer: I received a copy of Irenaeus of Lyon through Cross Focused Reviews in exchange for my honest opinion.