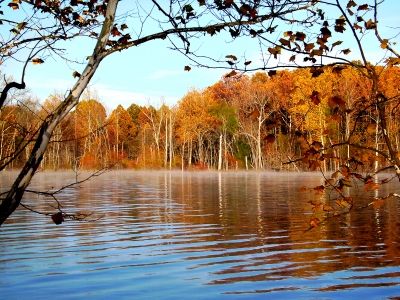 It is very rarely that one affliction comes alone; commonly, afflictions are not single things, but they come one upon the neck of another. God may strike one man in his possessions, then in his body, then in his name, wife, child or dear friend, and so it comes in a variety of ways; it is the way of God ordinarily (you may find it by experience) that one affliction seldom comes alone. Now this is hard, when one affliction follows after another, when there is a variety of afflictions, when there is a mighty change in one's condition, up and down, this way, and that: there indeed is the trial of a Christian. Now there must be submission to God's disposal in them. I remember it was said even of Cato, who was a Heathen, that no man saw him to be changed, though he lived in a time when the commonwealth was so often changed; yet it is said of him, he was the same still, though his condition was changed, and he passed through a variety of conditions. Oh that the same could be said of many Christians, that though their circumstances are changed, yet that nobody could see them changed, they are the same! Did you see what a gracious, sweet and holy temper they were in before? They are in it still. Thus are we to submit to the disposal of God in every condition.
~ The Rare Jewel of Christian Contentment by Jeremiah Burroughs
The year is nearing an end, and yet, I am as a seed in winter, enclosed in a tomb of barren hope, waiting to be brought into newness of life, as the eternal spring beckons. The reflection I see bears more of Christs' work in my life than of my own feeble attempts. Words spoken in youth; to be made into His image, to seek after Him, Christ has emptied of its vain profession. It has been two years since God has set me on this course but the direction of this past year has been the most telling.
Have I loved Christ more deeply than now? With much shame, I cannot say that I have. I have not loved Him more than when He has graciously set affliction upon me to upset the calm indifference of my life. This past year has been exceedingly difficult and its resolution lies only in the long tomorrow, when Christ, our Sovereign King, sets everything aright. His beauty is reflected all the more in the barrenness of my own soul–my own self, in its putrid and foul sinfulness, has filled every crevice of my being with its worthless dross. Now He burns with precision the unprofitable.
Everything He sets before me in His providence, teaches me more of my need for Christ. I see His guiding hand in the seemingly mundane and His precious love for my soul as He gently corrects me. I see Him in my sweet child, who has taught me more of my own wretchedness and need for a Savior than I care to admit. This child, this beautiful child, is broken. With every passing day, his body fails and is consumed with pain. His tears are numerous. He relies on me completely to care for his every need; to nourish him, to comfort him, to ease his pain and to wipe away his every tear. When he soils himself, he depends on me to clean him up and dress him in fresh attire. When he cannot take another step, I am there to lift him up and carry him. This picture of my son's brokenness is but a beautiful reflection of our need for Christ!
Who but Christ does all these things for us? He who loves us with such a perfect love identifies with our pain and sorrow! Who but Christ cleanses us from all unrighteousness and clothes us with His own? When we are so distraught, so utterly helpless in our condition, He picks us up and carries us. He is our rock, our refuge, and to Him we flee from every kind of trouble. Are not our afflictions a wondrous reflection of our relationship to our Savior?
When you are in the wilderness, you have no friend, no creature help, no worldly comfort: these have all abandoned you. God has led you into the wilderness to bereave you of these earthly ties, of these creature refuges and vain hopes, that he may himself speak to your soul. If, then, you are separated from the world by being brought into the wilderness; if you are passing through trials and afflictions; if you are exercised with a variety of temptations, and are brought into that spot where the creature yields neither help nor hope, then you are made to see and feel that nothing but God's voice speaking with power to your soul can give you any solid grounds of rest or peace. But is not this profitable? It may be painful; it is painful; but it is profitable, because by it we learn to look to the Lord and the Lord alone, and this must ever be a blessed lesson to learn for every child of God.
~ J.C. Philpot
The year is coming to a close and as I look back on everything that has happened I cannot help but see the hand of Providence in everything. This year has been the hardest and most sorrowful but I would be amiss if I didn't give praise to God for His abundant gifts of grace and mercy. For His love, for His protection, for His rod of correction. I have loved Him more this year than in the sum of my life. I have sought shelter in Him and patiently accepted His refining fire more so than any other time. I have cried out to Him as a beggar at the throne of His grace and sought direction in His Word far beyond any other moment. Affliction, He has sent on the heels of one another, not as grief and loss, but as gifts of a Sovereign God. He knew just what I needed and He gave it in abundance. To Him I sing of the glory of His grace!
Readers, Christ is beautiful. He is just what we need, what this broken world needs. His law-word, He sets before us to guide individuals and nations. I encourage you, dear ones, to look back on memories past, in your lives and in historical events, to see the hand of God moving in history. He is calling His people to Him. To cease striving after the wind, to set burdens aside, to flee to His breast. Do you hear Him? When you look upon the pool of affliction do you see Him beyond the dross? Beloved, open your ears to hear and your eyes to see as the Spirit bids you.
My desire in the new year is to know Christ more deeply, to have His image etched more boldly on my soul, that the world in darkness may see the Light in me. I pray I may desire more to commune with Him and to love His Word. Regardless of the circumstances in world events and in our own lives, I pray God's people, the Church, will awaken to see the beauty of Christ and that it is He that the Church will seek after, and not the vain rudiments and philosophies of the world. I pray for repentance, in my own life, in our families, in our churches, and in our communities. I pray for the breaking of the dawn over the darkness. And most of all, I pray for the reflection of Christ in all of creation. May His will be done.
~~~~~~~~~~~~~~~~~~~~~~~~
Image courtesy of Ron Bird at FreeDigitalPhotos.net