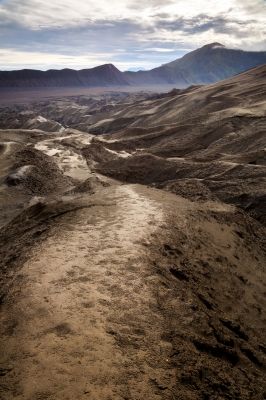 And the tax collector, standing afar off, would not so much as raise his eyes to heaven, but beat his breast, saying, 'God, be merciful to me a sinner!'
Luke 18:13
I walk in the darkness I call light. My eyes cannot behold Him for He is holy and pure and His presence illuminates the ground I stumble over. I sit as a lame beggar in the halls of wisdom and knowledge, words without faculty. Pretentious ideals with no vehicle to drive, I have deserted myself to indifference, cold, calculating indifference.
I have been here before. My surroundings unfailingly familiar. As an organic covering, it is every part of me. There is no uncovering of my nakedness in sin but before His eye. My shame prostrates me as I feel His watchful eye over the creature before Him. Herein, I cry once more, "O God, be merciful to me a sinner!" Before His feet, I lay the treasures of my sin. What I have clutched in desperation, in wretchedness, I place before Him. He washes me in His grace. How beautiful to be clothed in the righteousness of the One who knew no sin. These rags are all I have to offer. There are many, stained in sin and pride, oh how I once called them glorious and pleasing. Filthy scraps of cloth gathered in a heap at the precious feet of my LORD and Savior.
His patience in dealing with me I can never understand. His love I will never fathom. His kindness and mercy toward me that I never will deserve. My prodigal spirit He ministers to. His light, it searches out the depths of my soul. I am a sinner, poor and broken, yet He finds favor with me in spite of myself. For He delights in His children.

I pray that I might be made more unto His likeness. That sin will not reign in me. That His Spirit will work in me. God, be merciful to me a sinner!
~~~~~~~~~~~~~~~~~~~~~~~~~~~~~~~~~~~~~~~~~~~~~~~~~~~~~~~~~~~~~~~~~~~~~~~~~~~~~~~~~~~~~~~~~~~~
Image Courtesy of FreeDigitalPhotos.net