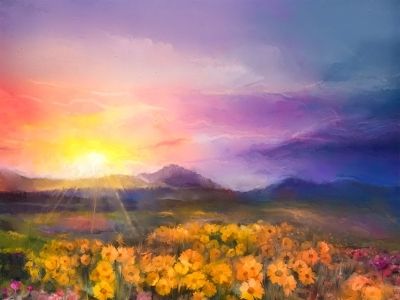 "It is a strange thing that when men talk about the love of God, they show by every word they utter that they have no conception at all of the depths of God's love. If you want to find an instance of true gratitude for the infinite grace of God, do not go to those who think of God's love as something that cost nothing, but go rather to those who in agony of soul have faced the awful fact of the guilt of sin, and then have come to know with a trembling wonder that the miracle of all miracles has been accomplished, and that the eternal Son has died in their stead."
J Gresham Machen
From his Selected Shorter Writings
, edited by D. G. Hart (Phillipsburg: P&R, 2004), 32, 95.
~ ~ ~ ~ ~ ~ ~ ~ ~ ~
As the deer pants for the water brooks,
So pants my soul for You, O God.

Psalm 42:1
The culture today talks about the love of God in the most flippant manner, rendering His holiness, grace, and mercy as the most curious relics of a forgone time and place. Love is divorced from His law-word, the transcript of His attributes and the standard for holy living. What do we see Jesus Christ as but a nice, moral man?
He is everything to me. I have trudged the deserts and walked the valleys. The chasms, the cliffs, the ocean depths. The tempests pursue me, seeking to overtake me, but cannot. For He walks beside me, the paths He set before me from eternity past. He directs my steps. He lights my way. He shelters me in my weakness and binds up my wounds. From the broken shards He is creating something beautiful. From the filthy scraps of cloth He has clothed me in vibrant righteousness. He weaves a masterpiece from the soiled and frazzled strings of my life. He is my beautiful Savior. He is mine to behold, how my soul cries out!
He is everything to me. Every breath I owe to Him. How gracious is He as His mercy flows over the wretchedness of my filth. How grievous is it that it is only my sin I can lay at His feet! How horrid that I avert my eyes from Him to the world, remembering not His grace in all things.
He is everything to me. He is neither a footnote in history nor a far-fetched ideal. He is the Son of the Living God, O precious Savior! He who spoke everything into being also bore my sins on the cross. His love required a blood payment. I am bought with a price but dare I desire the cheap things of the world? I dare and yet I tremble, O wretched creature that I am!
He is everything to me. Trials and tempests lead me to Him, to fully trust in His sovereignty, to silence me as He burns the dross from my soul. Daily, even hourly, His Spirit cuts from me the deep roots of sin. O Balm of Gilead, soothe my weary soul.
He is everything to me. I owe all to Him yet He gives all to me. He is my strength. He is my breath. He is my life. How can I question His goodness, His presence, His love? He is my rock. My foundation. My everything. While the world jeers and mocks I will, by the grace of God, proclaim Him to the darkness. He has scooped up His wayward child and brought her into the light. Shall I deny the very air that I breathe? O blessed Savior, let it never be so.
~ ~ ~ ~ ~ ~ ~ ~ ~ ~
What then shall we say to these things? If God is for us, who can be against us? He who did not spare His own Son, but delivered Him up for us all, how shall He not with Him also freely give us all things? Who shall bring a charge against God's elect? It is God who justifies. Who is he who condemns? It is Christ who died, and furthermore is also risen, who is even at the right hand of God, who also makes intercession for us. Who shall separate us from the love of Christ? Shall tribulation, or distress, or persecution, or famine, or nakedness, or peril, or sword? As it is written:
"For Your sake we are killed all day long;
We are accounted as sheep for the slaughter."
Yet in all these things we are more than conquerors through Him who loved us. For I am persuaded that neither death nor life, nor angels nor principalities nor powers, nor things present nor things to come, nor height nor depth, nor any other created thing, shall be able to separate us from the love of God which is in Christ Jesus our Lord.
Romans 8:31-39
~~~~~~~~~~~~~~~~~~~~~~~~
Image courtesy of FreeDigitalPhotos.net