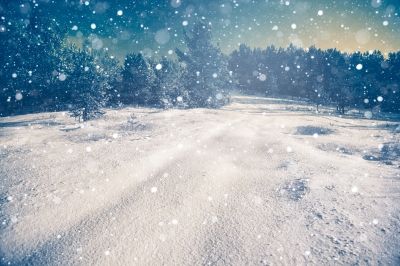 Some years carry with it a chill reminiscent of Narnia: always winter and never Christmas. It's those days when the bitter winds cut across your face, carving into your skin and reaching its icy fingers deep into the depths of your soul. You feel it squeeze harder and harder until it takes your breath away, and you find yourself drowning under a millstone of sorrow.
For three years I've lived my own Narnia. When it seemed that the winter would just not let up. I've eagerly woken to the promise of a fresh snow in January only to find the landscape upturned and frozen. There is no thaw. Just frigid, biting winds and a slumbering sun. Daylight is confused for darkness and time is at a standstill.
I've watched my now-thirteen-year old son reduced to crawling because he can no longer walk. His innocent brown eyes fill with tears as the pain torments his body, spasming out of control and pulling at the titanium rods in his back. His words are few and he struggles to make known his thoughts. His mind is as a 4-year-old-child and his throat constricted by the dystonia that marks him.
He is the June to my heart in a life of Januaries. Although his life is marred by a rare neurodegenerative disease he never fails to remind me that Christmas is coming. His voice is carried in his smile, in his warm hugs, in his unwavering child-like faith. Christmas is coming. And the greatest gift is given by the greatest Gift-giver.
Now I saw a new heaven and a new earth, for the first heaven and the first earth had passed away. Also, there was no more sea. Then I, John, saw the holy city, New Jerusalem, coming down out of heaven from God, prepared as a bride adorned for her husband. And I heard a loud voice from heaven saying, "Behold, the tabernacle of God is with men, and He will dwell with them, and they shall be His people. God Himself will be with them and be their God. And God will wipe away every tear from their eyes; there shall be no more death, nor sorrow, nor crying. There shall be no more pain, for the former things have passed away."

Then He who sat on the throne said, "Behold, I make all things new." And He said to me, "Write, for these words are true and faithful."

And He said to me, "It is done! I am the Alpha and the Omega, the Beginning and the End. I will give of the fountain of the water of life freely to him who thirsts. He who overcomes shall inherit all things, and I will be his God and he shall be My son.

Revelation 21:1-7
He is making all things new and I yearn for the day when my son's broken body will be restored. When he'll at long last run into the arms of his savior. My savior. You see, though I am living in what seems a lifetime of winter without Christmas, without a thaw in my circumstances, I am at peace. For I live with a June heart. The bitterness of a long winter may dampen my spirit, may cast a shadow over my soul. But only for a time. Because Christ makes all things new.
Every morning His mercies are renewed. He is my portion. And He is enough. I can live a life of Januaries with a June heart. Day to day He strengthens me and He gives me hope that births grace. The thaw is coming. It may be January but June is not far off.
~ ~ ~ ~ ~ ~ ~ ~

Photo courtesy of Soopertrooper at FreeDigitalPhotos.net