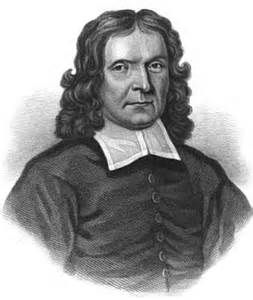 It is firstly required that they have a principle of moral honesty in them … that they "love righteousness and hate iniquity," that they be "men of truth," Exod. 18:21, for every man will act in his relation, according to the principle that rules in him: so that an unrighteous man will be an unrighteous ruler, so far as he hath an opportunity.
They must also be acquainted with the rules of righteousness; they must know what is just and what is unjust, be "able men," Exod. 18:21. For, though men may know and not do, yet "without knowledge the mind cannot be good." Ignorance is a foundation for error, and will likely produce it, when the man applies himself to act; and if he do right at any time it is but by guess, which is a very poor commendation.
Again, he must be one that respects the cause, and not the persons, in all his administrations, Deut. 1:17: "Ye shall not respect persons in judgment," etc. If his affections over sway his judgment at any time, they will be a crooked bias, that will turn him out of the way, and that shall be justice in one man's case, which will not be so in another.
Furthermore, he must be one whom neither flattery nor bribery may be able to remove out of his way, Deut. 16:19: "Thou shalt not wrest judgment, thou shalt not respect persons, neither take a gift;" and hence he must be one who hates both ambition and covetousness; Exod. 18:21, "Hating covetousness," which word signifies, a greedy desire . . . for if these rule him, he will never be a just ruler.
Finally, he must be one who prefers the public benefit above all private and separate interests whatsoever. Every man in his place owes himself to the good of the whole, and if he doth not so devote himself, he is unjust; and he who either to advance himself, or to be revenged on another, will push on injurious laws . . .
Nor is this justice to be looked upon as separate from the fear of God, but as influenced and maintained by it. He therefore that "ruleth in the fear of God," is one who acknowledgeth God to be his sovereign, and carries in his heart an awful fear of him; who owns his commission to be from him, and expects ere long to be called to give in an account of his managing of it; which maketh him to study in all things to please him, and to be afraid of doing any thing that will provoke him.
Samuel Willard*, The Character of a Good Ruler, 1694 in A Library of American Literature from the Earliest Settlement to the Present Time, eds., Edmund Clarence Stedman and Ellen Mackay Hutchinson, New York: Charles L. Webster & Company, 1888-1890, 1: 74-75.[1]
~ ~ ~ ~ ~ ~ ~ ~ ~ ~
This election sermon can also be found in its entirety at The Character of a Good Ruler.