Journey toward the long tomorrow…faith, family, and friends on the long road home.
RSS 2.0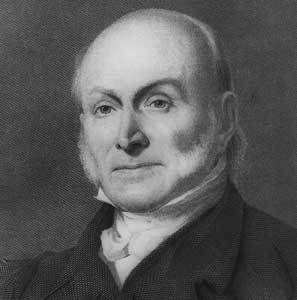 O GOD with goodness all thy own
In mercy cause thy face to shine;
So shall thy ways on earth be known,
Thy saving health and power divine:
O let the gladdening nations sing,
And praise thy name with hallowed mirth,
For thou of righteousness art King,
And rulest all the subject earth.
O let the people praise the Lord;
The people all thy praise express;
And earth her plenty shall afford,
And God yea, our own God, shall bless;
Our God his blessing shall bestow;
His power, his goodness, shall appear;
And all the ends of earth shall know
And worship him with holy fear.
Taken from Poems of Religion and Society by John Quincy Adams
16
Jul
Posted:
July 16, 2013 Tuesday at 6:00 am