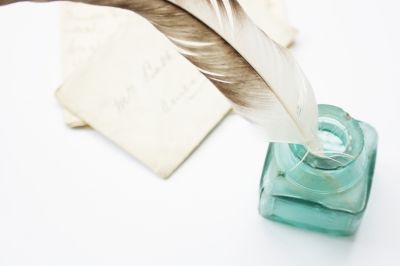 The 2016 election results brought uncertainty and fear for many of you. This hurt was compounded by the spiteful vitriol and gloating from many on the right. This grieves me. It should not be so. However, this hateful rhetoric was returned and I cannot help but think how this great divide deepens with every careless word spoken.

A common refrain has been, "Love Trumps Hate," but what is love, and what is hate? To what standard are you appealing to? Is love unadulterated acceptance and approval, yea even promotion? Is hate that which disagrees? Is hate always wrong? It would be helpful for each side to define its terms in concrete meanings rather than meaningless slogans.
I am unashamedly Christian and my sole purpose in life is to glorify God and to enjoy Him forever. To love God is to honor Him with the entirety of my life; from the depths of my heart, to the words escaping my lips, to my actions. To love God is to obey His commandments and to walk in His precepts. I am called to love my neighbor as myself. To see him or her as made in the image of God, to help those in need, to build up with my words instead of tearing down, to point to Jesus Christ as the only hope of this dark world.

I understand that many of you do not share my path. That you do not acknowledge the existence of God. I get that. But in this I ask you, where do you place your hope? Who or what is the source of your ethics, of your law? Is it in man, in society, in government? How do you derive such from a deeply divided nation, half of whom do not share your values? Is morality defined by majority or logic or common sense? But it isn't so clear cut, is it? Look around, you can clearly see how emotions are running high on both sides of the divide.
I'd like to take a minute to address those things you call hate. First and foremost, I do not hate anyone. I may differ in opinion or values but I do not hate anyone for what they believe or who they are. Again, I see everyone as made in the image of God. To harbor hatred in my heart is to commit murder. The words we speak overflow from the heart. Do not be deceived, mankind is not basically good. All of us are capable of the very worst. Do you not see the evidence of this today? Both in conservatives and progressives?
Secondly, my convictions are deeply rooted in the law-word of God. His law is a reflection of His character, a transcript if you will. In the New Testament, His law is summarized, "Love the Lord your God with all your heart, mind, and soul," and "Love your neighbor as yourself." This is a summary of the Ten Commandments which is in turn a summary of the case laws of the Old Testament. Love is what God defines as love, not as a fleeting feeling. God is love and perfect love drives out fear. There is no fear in love.
Dear friends, let us love one another, for love comes from God. Everyone who loves has been born of God and knows God. Whoever does not love does not know God, because God is love. This is how God showed his love among us: He sent his one and only Son into the world that we might live through him. This is love: not that we loved God, but that he loved us and sent his Son as an atoning sacrifice for our sins. Dear friends, since God so loved us, we also ought to love one another. No one has ever seen God; but if we love one another, God lives in us and his love is made complete in us.

This is how we know that we live in him and he in us: He has given us of his Spirit. And we have seen and testify that the Father has sent his Son to be the Savior of the world. If anyone acknowledges that Jesus is the Son of God, God lives in them and they in God. And so we know and rely on the love God has for us.

God is love. Whoever lives in love lives in God, and God in them. This is how love is made complete among us so that we will have confidence on the day of judgment: In this world we are like Jesus. There is no fear in love. But perfect love drives out fear, because fear has to do with punishment. The one who fears is not made perfect in love.

We love because he first loved us. Whoever claims to love God yet hates a brother or sister is a liar. For whoever does not love their brother and sister, whom they have seen, cannot love God, whom they have not seen. And he has given us this command: Anyone who loves God must also love their brother and sister.
1 John 4:7-21

Marriage. It is an institution, defined and ordained by God as pictured in His created order. This is the belief of many a Christian. It is not a social construct, but a beautiful picture of the church as the Bride of Christ. Marriage, it is the union of man and woman as one flesh, unified, in service of the King of Kings, and promulgator of godly seed. Do you see we stand at opposite sides of the chasm? You see marriage as a basic human right. I see it differently as explained above. It's not that I seek to deny you basic human rights. It is because I am being faithful to Christ. I understand that you do not see as I do for your worldview differs greatly from mine. But to call me a slew of hateful names merely because I hold different values is in fact, bigoted. If you truly cared for your fellow man, wouldn't you rather sit down in discourse rather than shout down your opponent? What is gained by slaughtering humans with your heart?

Abortion. This one grieves me deeply. You see it as bodily autonomy. I see it as the systematic destruction of a human being made in the image of God. It is violence to the body of the unborn and violence to the soul of all those who partake in it. Women deserve so much better. As a mom with four children, the autonomy argument stabs me in the heart. I cannot imagine waiting for just the right time to have children. Children are one of the greatest blessings God has given us. They strip us of our innate selfishness and give to us the virtue of self-sacrifice.

Let me tell you of my son, Joshua. His smile lights up a room. He loves on perfect strangers. His eyes smile and dance and his laugh is infectious. Joshua also has a rare neurodegenerative disorder, cannot walk, is in an inordinate amount of pain, takes round the clock care, and quite frankly, I cannot tell you if he'll live to reach adulthood. With every day his body worsens. Can you begin to understand why it pains me to hear people talk of abortion and bodily autonomy? Would you believe my son's life is not as valuable, is not compatible with life? He is 12 and has the mind of a 4-year-old. He'll never be successful in the eyes of the world, but he is in the eyes of Christ. Take a perusal of my past posts. I talk about affliction. A lot. I talk about being content in our circumstances. A lot. I talk about the sovereignty of God. A lot. Joshua has changed my life for the better. I am better off because life is difficult and hard. I am made strong by affliction. I don't need the option of slaughtering my children in the womb or accessing birth control to make my life better. It doesn't define me as a woman. It doesn't make me stronger. I am strong because God has created me to be. Strength is not defined by removing yourself from difficult circumstances but by marching headfirst into it.

The well-being of people. I love my fellow image-bearers and it pains me to see anyone going through difficult circumstances. I see the hurt of a society plunged in darkness and rather than see the solution as belonging to the civil government, I see the solution being in the self-government of Christian men and women, in families, in churches, in local communities. Do not look to the civil government to be your savior. Without exception, it will always let you down. Can you imagine the impact if every one else stepped up to help their fellow man? I agree completely that the churches need to awaken and put their deeds where their theology is. They (collectively) have failed and it grieves me so. The church has checked out and left the darkness to spread. But there is a remnant, there is always a remnant…and light will once again be the influence it was called to be.

In writing this letter, I hope to open dialogue, to explain that our differences are differences in worldview. Often, we care about the same things but our solutions vary greatly. There is much work to be done in this country but it cannot be accomplished as long as both conservatives and progressives continue to tear one another down. What is being accomplished by inciting hatred among one another? I realize that many will call me idealist or delusional, or chastise me for my Pollyanna outlook. But I cannot but help but look to Christ as the only real hope for our nation. Changed hearts will change communities. We have depended far too much on the government to solve our social ills. But it cannot. Do you see this? It can only restrain outward behavior by sanctions, whether positive or negative. But it cannot change the heart.

I implore you, then, to not fear a Donald Trump presidency. I didn't vote for him. But I accept the fact that in God's sovereignty, He has placed him in the presidency. Whatever our God ordains is right. As I have often talked about, "All things work together for the good of those who love God, to the called according to His purpose (Romans 8:28)." All things. Even the seemingly hard and horrid things. I ask you not to put your trust in political leaders but in Christ.

Even so, I ask that you abide by your belief that love trumps hate. Let's not return evil for evil but look to the best interests of our neighbors, even those we vehemently disagree with. I know I will. I cannot harbor ill will in my heart because I know, "But for the grace of God go I." I am not better than any other. My only plea is Christ. And nothing but Christ.

~~~~~~~~~~~~~~~~~~~~~~~~
Image courtesy of Simon Howden at FreeDigitalPhotos.net