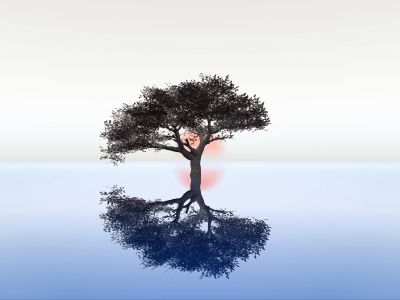 And we know that for those who love God all things work together for good, for those who are called according to his purpose. For those whom he foreknew he also predestined to be conformed to the image of his Son, in order that he might be the firstborn among many brothers. And those whom he predestined he also called, and those whom he called he also justified, and those whom he justified he also glorified.
Romans 8:28-30
Before I had children I had an image in my mind of what our life would be like. This could be said about basically any preconceived notions I've ever had. However, as we are all well aware, nothing in life really happens they way we perceive it to be, but it does happen according to the providence and sovereignty of the one true God. I remember asking God for patience and He gave me such in abundance, though not according to what I had in mind. Patience is not given in a vacuum. In the same way, character and perseverance are not given as tokens but must be brought about according to the will of God. Patience sounds so noble and easy. But it is a process and there is nothing easy about it.
Not only that, but we rejoice in our sufferings, knowing that suffering produces endurance, and endurance produces character, and character produces hope, and hope does not put us to shame, because God's love has been poured into our hearts through the Holy Spirit who has been given to us.
Romans 5:3-5
Whether in trials or persecution, God is bringing us to perfection in Him. We are His workmanship created to do good works and regardless of the circumstances, He is there, freely bestowing wisdom and strength to endure. I no longer ask Him to remove from me the difficult circumstances but instead I have learned to lean fully on Him, trusting in His sovereignty and knowing fully that His grace is sufficient for me.
As a family we have endured quite a few trials but looking back now I can see Him moving in our lives and my faith has been strengthened. At no point has He ever deserted us and now more than ever I feel His presence.
I was definitely not prepared to have my a priori assumptions smashed and thoroughly decimated in both my views of parenting and faith. It has been a long journey in His dealings with me and I feel now He has just set me on the right path. I've spent too much time off the side of the road thinking I've been traveling all along.
My husband of eleven years, Chris, and I have four children presently; three boys and one girl. Our oldest is ten. Even as a baby I did not bond with him as much as I had my other children. I was selfish, used to being my own person, doing my own thing which usually consisted of reading and spending time online. Prior to his conception and birth I had asked God for patience and boy, did He give it to me in spades! My oldest is similar to me, headstrong and exceedingly stubborn. My parents always told me I'd have one like myself. Apparently God thought this humorous and proceeded to multiply this prophecy four times over. Prior to turning one-years-old we became concerned about the size of his head especially since he could not yet sit up on his own. Soon after he was diagnosed with hydrocephalus and a month after his first birthday he had a procedure done called an endoscopic third ventriculostomy. It was successful and after spending one night at Denver Children's Hospital he was released. From that time until now we've had various trials and practical training in patience. As a toddler he received speech, occupational and physical therapy. His behavior was a little awkward at times and boy I can tell you some stories. Remind me later when he is older and can fully appreciate the embarrassment! Since then he has also had several reconstructive ear surgeries to repair extensive damage in one of his ears. That we found this problem was truly the Providence of God as it could have been life threatening (the doctor found his jugular bulb right below the damage). He is thriving now at home after several years of awkward starts in homeschooling. (I believe I reiterated before that I was selfish and this is one area God has been breaking me in). He still receives speech therapy once a week and although we suspect he is on the autism spectrum I refuse to let labels get me down. He is made in the image of God and I will treat him accordingly and tailor education and discipline according to his needs and the Word of God and not compare him to "typically" developing children. God has been working in me, breaking me, and molding me into His image just in my dealing with the son He has given me. I am sinful but God is gracious and merciful and every day, even more so in the past few weeks, I feel His presence overwhelmingly and He has been dealing with me and my relationship with my oldest.
My second oldest son will be 9 next month. As a baby he was diagnosed with failure to thrive and spent a week at Denver Children's hospital just for tests and observation and then another week in the hospital following a stomach virus in which he could not keep anything down. Last summer he was diagnosed with an intellectual disability. At that time it was observed he was on the developmental level of a two to three-year-old and at times it seems I have on my hands a perpetual toddler. I do not know if he will progress to a developmental level of say a 10-year-old in his lifetime, but I do know that he is a child of the one true God and accordingly made in His image. God has been gracious and although my son is considerably delayed, I am proud to be his mama and I have learned to love him for who he is, a precious child of God. His health is good despite his "ability" and I praise God for His continuing providence.
My daughter will be 7 in another week. She is bright and healthy and also headstrong. She struggles with learning at times especially in the areas of math and reading. God has been working in my life helping me learn patience (though I have often failed considerably) with her and with my sons in the area of their education. I am grateful for God's forgiveness for my failures and for my children's as well. He is breaking me of every selfish fiber infused in my entire being. It hurts and I am often driven to my knees. I thank God for His love and patience and correction.
I have confessed before God and I continue to confess my selfishness, and at times my lack of compassion and joy in my children. All things are being made new and I rejoice. Anger, resentment, and irritation have lost its hold on me. To God be the glory.
On a side note, my nearly 14-month-old son is healthy and strong willed as ever. He did earn his Stansberry boy honor badge during March of last year when he was hospitalized for four days at Children's for bronchiolitis. I don't know what it is about my boys and hospital stays.
~~~~~~~~~~~~~~~~~~~~~~~~
Image courtesy of FreeDigitalPhotos.net