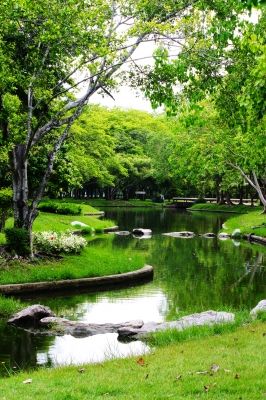 Blessed is the man
Who walks not in the counsel of the ungodly,
Nor stands in the path of sinners,
Nor sits in the seat of the scornful;
But his delight is in the law of the Lord,
And in His law he meditates day and night.
He shall be like a tree
Planted by the rivers of water,
That brings forth its fruit in its season,
Whose leaf also shall not wither;
And whatever he does shall prosper.
Psalm 1:1-3
The American Bible Society commissioned the Barna Group to study the beliefs and behaviors of Americans regarding the Bible in its 2013 report, State of the Bible. Results indicated that the average number of Bibles owned in one household is 4.4! This is certainly the case in our home, though as a family of 6 we far exceed the average. Additionally, 77% of those surveyed "believe morals and values are declining in the U.S." and the majority of those surveyed cite a lack of Bible reading as the cause. Interestingly enough, there appears to be a disconnect between belief and behavior in those surveyed. 66% agree the Bible "contains everything a person needs to know to live a meaningful life," yet 58% say they "don't personally want wisdom and advice from the Bible" and similarly, 57% admit they read the Bible less than 5 times a year. Just half (57%) of those 18-28 indicate they read the Bible less than three times a year or never. (For full infographic see here.)
The Barna Group also surveyed changes in worldview comparing contemporary research results with those of 1995, 2000, and 2005. The results are dismal. A mere 9% of adults surveyed adhere to a biblical worldview. You can read more here.
James 1:22 admonishes Christians to not merely be hearers of the word, but doers. However, to understand how God wants us to live we must first know the Scriptures. It is not enough to limit our Bible reading to whatever passage our pastor is preaching from on Sunday and thereby believe our souls can be nourished by osmosis. We must immerse ourselves in the Word, meditating upon it day and night.
All Scripture is given by inspiration of God, and is profitable for doctrine, for reproof, for correction, for instruction in righteousness, that the man of God may be complete, thoroughly equipped for every good work.
2 Timothy 3:15-17
And again,
Be diligent to present yourself approved to God, a worker who does not need to be ashamed, rightly dividing the word of truth.
2 Timothy 2:15
How many of us spend more time sitting in front of the television or engaging in similar activities and then bemoan our lack of time for studying the Word of God? Sadly, our priorities are turned on its head. The Scriptures tell us to seek first the Kingdom of God, not seek the Kingdom of God when it's convenient. By saturating our minds with the Scriptures we are preparing ourselves for service in His Kingdom. It is vital that we as Christians develop a consistent and thorough biblical worldview. We must understand the importance of applying biblical principles to all of life. True Christianity means knowing God (who has saved us by grace through faith on account of Christ alone) and living out our faith according to God's law-word. We cannot know Him if we do not seek Him. And He has revealed Himself to us through His Word.
I earnestly pray for the desire and delight of God's law that I may bear fruit. I pray, my dear reader, that you would also. Let us be faithful, diligently studying the Scriptures so that we may be equipped for every good work.
You all have by you a large treasure of divine knowledge, in that you have the Bible in your hands; therefore be not contented in possessing but little of this treasure. God hath spoken much to you in the Scripture; labor to understand as much of what he saith as you can. God hath made you all reasonable creatures; therefore let not the noble faculty of reason or understanding lie neglected. Content not yourselves with…divine truth…you accidentally gain in conversation; but let it be very much your business to search for it, and that with the same diligence and labor with which men are wont to dig in mines of silver and gold.
Jonathan Edwards
~~~~~~~~~~~~~~~~~~~~~~~~
Image courtesy of FreeDigitalPhotos.net