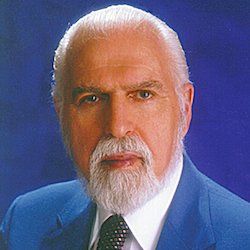 The God of Scripture, however, as the Lord and Creator of heaven and earth, claims and has absolute and total jurisdiction over every area of life and thought. For any area to claim independence from God is revolution and sin. It is an even more serious offense for Christ's church to deny the universal jurisdiction of Christ the King. Such a step adds treason to revolution, and it incurs and invites the wrath of Almighty God.
A theology of the state is thus a Biblical necessity. God as creator declares Himself to be the sovereign over all men and nations; His law has universal sway. The nations are summoned in Psalm 2 to cease their conspiracies and wars against Him and His law, or failing to do so, to be smashed to pieces like a potter's vessel by a rod of iron. Jesus Christ is proclaimed "KING OF KINGS, AND LORD OF LORDS" (Rev.19:16).
A Christian theology of the state must challenge the state's claims of sovereignty or lordship. Only Jesus Christ is lord or sovereign, and the state makes a Molech of itself when it claims sovereignty (Lev. 20:1-5).
The church of the 20th century must be roused out of its polytheism and surrender. The crown rights of Christ the King must be proclaimed.
Excerpted from Christianity and the State by R.J. Rushdoony (1916-2001), pp. 2-3, (1986).

~ ~ ~ ~ ~ ~ ~ ~ ~ ~

About the Author
(from the Chalcedon web site):

Rev. R.J. Rushdoony (1916–2001), was a leading theologian, church/state expert, and author of numerous works on the application of Biblical law to society. He started the Chalcedon Foundation in 1965. His Institutes of Biblical Law (1973) began the contemporary theonomy movement which posits the validity of Biblical law as God's standard of obedience for all. He, therefore, saw God's law as the basis of the modern Christian response to the cultural decline, one he attributed to the church's false view of God's law being opposed to His grace. This broad Christian response he described as "Christian Reconstruction." He is credited with igniting the modern Christian school and homeschooling movements in the mid to late 20th century. He also traveled extensively lecturing and serving as an expert witness in numerous court cases regarding religious liberty. Many ministry and educational efforts that continue today, took their philosophical and Biblical roots from his lectures and books.
~ ~ ~ ~ ~ ~ ~ ~ ~ ~

Related Resources

Introduction to Christianity and the State

Christianity and the State

Pocket College: Equipping the Saints to Advance the Kingdom