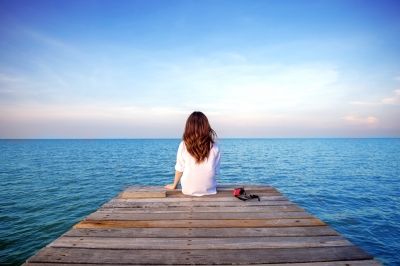 This blog entry was previously posted at The Old Schoolhouse Magazine's Homeschooling With Heart blog.
At the beginning of each school year we have a back to school potluck and parents meeting. Because there are usually new families, we are asked to introduce ourselves and tell how long we've been homeschooling. I skipped that part this year as I hastily introduced myself. It wasn't intentional but perhaps on a subconscious level, it might have been.
This question is similar to the one that asks what grade your child is in. It's the classic deer in the headlights moment that all homeschooling moms and dads must endure as a rite of passage. How many years have I been homeschooling? I'm not really certain. But one thing I'm sure of is that the early years didn't go as I envisioned.
Ok. That's putting it mildly. It was horrible. The first few years I groped around in the dark, choosing a curriculum I wanted instead of looking for one that suited my children's needs. There was no rhyme or reason to what I was doing. I didn't understand how my children learned best and because I have dual Ph.D.'s in procrastination and disorganization, I can assuredly say that my first few years were a failure.
At least that's what someone on the outside looking in might say. But it must be understood that caring enough to choose to home educate your children is half the battle. You want what's best for your children and it takes great sacrifice to make a go of homeschooling.
Over the years I've spent more than I should on curriculum, I've lost my temper too many times to count, and quite frankly the learning process was more for me than the children. If you want to work on your sanctification, homeschooling is definitely an option.
Discouraging times were peppered by instances of triumph. You know what I'm talking about. It's those times when your child looks at you and smiles because she finally gets it. Or when you see the excitement in your children bubble over as they hover over a science experiment. It's when those hard days are worth the trouble as the words "I love you, Mama," and "Thanks for homeschooling me," echo in your ear.
You may be just getting started. You may be a seasoned veteran. But don't let past mistakes and false starts get you down. Homeschooling is a marathon, not a sprint. You'll have days when you stumble and fall. You'll have days where you head in the wrong direction and find yourself lost. Don't despair. Rather, look up. Place your burden at the foot of the throne of grace. The Scriptures tell us that God's mercy is new every morning. Believe it.
Now that my children are older, I've finally found what works for them and we've begun to fall into a rhythm. We still have slow days and once in a while doubt will try to creep in, and I wonder if I'm hindering more than helping. But the beauty of it is that every day you can start over. So what if the past 6 months or 6 years went horribly wrong. Today is a new day.
Your love for your children and your commitment to educating them for the glory of Christ is the main thing. Everything will fall into place. Even if it takes an unknown number of years. Perseverance, not perfection. You got this.
~ ~ ~ ~ ~ ~ ~ ~ ~ ~
Image courtesy of tawatchai at FreeDigitalPhotos.net