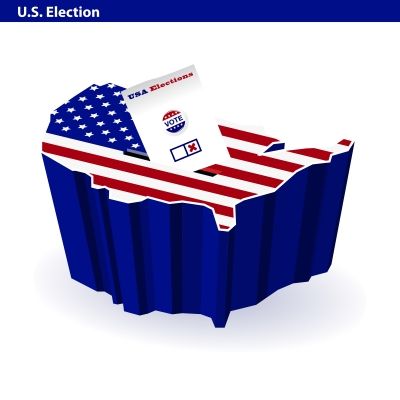 Moreover, look for able men from all the people, men who fear God, who are trustworthy and hate a bribe, and place such men over the people as chiefs of thousands, of hundreds, of fifties, and of tens. And let them judge the people at all times. Every great matter they shall bring to you, but any small matter they shall decide themselves. So it will be easier for you, and they will bear the burden with you.
~ Exodus 18:21
Three years ago this month I posted an excerpt from The Character of a Good Ruler by Samuel Willard and its message means even more today with the presidential election less than two weeks away. The Scriptures are replete with principles and commandments guiding every aspect of our lives, not merely the salvation of our souls. It is important to note that we are also given principles for selecting leaders. The number one criteria is that a leader must be God-fearing. He should shudder to conceive that every thought and deed will be held accountable to God. He is first and foremost a servant of God and must reflect His godly attributes. He is an Image-bearer.
That being said there is quite the divide among those who call on the name of Christ. To many, Barack Obama must be put out to pasture at all costs and although do not wholeheartedly fall behind Mitt Romney, insist that Christians must "vote the lesser of two evils." Others will blindly check the box next to the elephant, regardless. For those who intend to vote third party or not at all, well that is the worst sin one can commit this election season. Don't we know a vote for a third party or a non-vote is a vote for Obama?! Perish the thought!
Few realize that Christ is indeed on His throne. All authority and power has been given Him and He is reigning until His enemies are placed under His feet. Wait. What? God is Sovereign?
He changes times and seasons; he removes kings and sets up kings; he gives wisdom to the wise and knowledge to those who have understanding;
~ Daniel 2:21
Yes, it's true. God is Sovereign and He alone decides who is placed in power according to His good will. There is nothing that surprises Him. He does not sit on His throne sweating over this election and crossing His fingers. History has been written from all eternity.
Let every person be subject to the governing authorities. For there is no authority except from God, and those that exist have been instituted by God.
~ Romans 13:1
Rather than voting as a matter of pragmatism, as Christians we should vote according to principle. It should not matter if the vote we cast will make a pragmatic difference in this election cesspool but what should matter is that we be obedient to the most high God. It is true there is no perfect person save that for Christ himself who came in the flesh. It is also true we are not voting for a pastor. But why is it that we are reluctant to apply biblical principles to the political arena?
Put not your trust in princes, in a son of man, in whom there is no salvation.
When his breath departs, he returns to the earth; on that very day his plans perish.
~ Psalm 146:3-4
We should not fear what Barack Obama or Mitt Romney are capable of doing. That should not be our yardstick for choosing a leader over this nation. There is no power that is not under the direct Sovereignty of God. He will work everything for the good of those who love Him, as the Bible promises. Do we fear man or do we fear God?
It is also imperative that we remember that salvation is not of the state. God is Sovereign over both our salvation and our sanctification. True change in this country will come from the ground up through self, family, and local government. Judgment begins in the house of God. Do you wish to end the barbarous evil practice of abortion? Good! First, you must return to the Scriptures and examine yourself against its holy Standard. Ask God to root out any sin, and turn from it. Begin by building a godly legacy in your families, churches, and communities. Today's children raised in the nurture and admonition of the LORD are tomorrow's godly leaders. Do good works in the name of Christ, repudiating evil wherever you see it, and pray unceasingly. There is much work to be done. But do not place your trust in princes. Trust in God alone. He alone is Sovereign and He alone will guide us in growing His Kingdom.
This all being said, I will be voting for Virgil Goode of the Constitution Party. No, he is not perfect, nor do I agree with him 100% on every issue. But I do believe he meets the qualifications of a godly leader. Obedience over pragmatism. Faith in God over fear of man. I pray you will consider these things.
Always vote for principle, though you may vote alone, and you may cherish the sweetest reflection that your vote is never lost.
~ John Quincy Adams
~~~~~~~~~~~~~~~~~~~~~~~~
Image courtesy of FreeDigitalPhotos.net