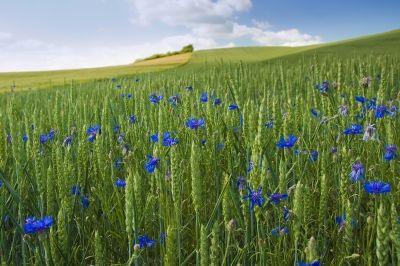 Therefore, whether you eat or drink, or whatever you do, do all to the glory of God.
1 Corinthians 10:30
My last post on homeschooling, Why We Homeschool: The Heart of the Matter, reiterated the reason why my husband and I chose to home educate our children: for the glory of God alone. It has been a difficult and tumultuous journey as I have struggled to find my niche and identify how best to teach my children. Although I am often tempted to compare them to "typically developing children," it is imperative that I do not. It is so easy to fall into the trap of looking at the accomplishment of others and in doing so fail to realize the strengths of your own children. They are unique, created in Christ Jesus to fulfill a special purpose, His purpose.
Yet God has made everything beautiful for its own time. He has planted eternity in the human heart, but even so, people cannot see the whole scope of God's work from beginning to end.
Ecclesiastes 3:11
My oldest, a boy, is ten, and my daughter is seven. Both are approximately on the same educational and emotional level. Should I compare my special needs boy with his typically developing peers? Only if I want to lose sight of the real reason we homeschool.
Richard Baxter succinctly sums up the real purpose of Christian education:
This is the sanctification of your studies: when they are devoted to God and when He is the end, the object, and the life of them all.
I want my children to know Christ, not merely by intellectual assent, but to know Him as he calls us to in His word:
And you shall love the Lord your God with all your heart and with all your soul and with all your mind and with all your strength.
Mark 12:30
Reading and writing are important, yes, but do not take precedence over the Christian education of my children. Both are tools to be used but not to be elevated over the study of God's unchanging Word. That my children would grow in grace and in the knowledge of the one true King are a higher priority than that of personal peace and affluence.
I do not educate that my children will go to college. I do not educate that my children will have a well paying job and a nice house. I educate for the advancement of the Kingdom of God and for His glory alone. My oldest son may not be able to rattle off a hundred obscure facts but his heart is being molded for service. His joy is unmistakable. God has gifted him with a love for drawing. He has a great imagination and a love for others. He learns slower than others his age but in perspective of eternity, what matter is that?
As a family we aim to live for the line and not the dot. We do value education as it pertains to knowing Him and propagating the gospel. Reading and writing are tools in such an endeavor, but they are the means, not the end. Do not let your hearts be caught up in envy. Live for Him alone and throw away your yardstick. The only standard we need is the Word of God.
~~~~~~~~~~~~~~~~~~~~~~~~
Image courtesy of FreeDigitalPhotos.net